Search¶
To navigate to a search page, click either the Local Items button, or one of the repository buttons, from the home page, and then browse into the desired categories until you reach a search page.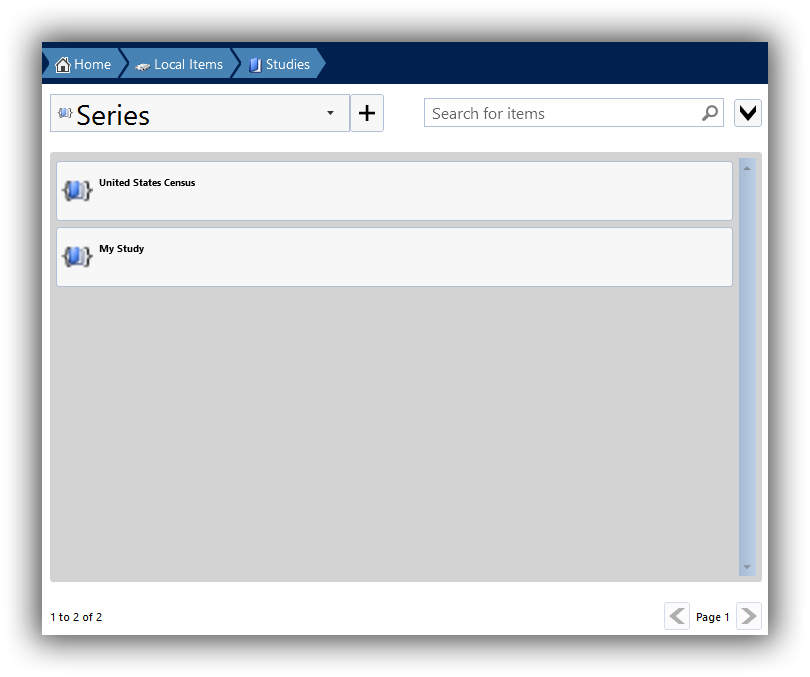 Choose an item type¶
A search page may allow you to search one or more related types of items. Choose the item type from the dropdown.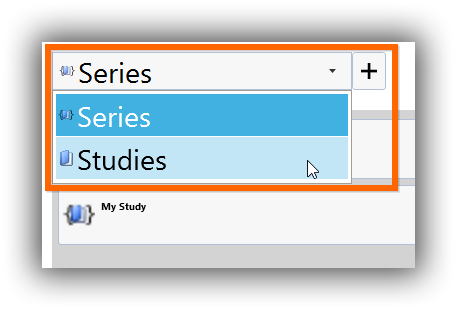 Search by text¶
Enter search text to filter results by your query. After entering text, either press the Enter key or click the search icon within the search box.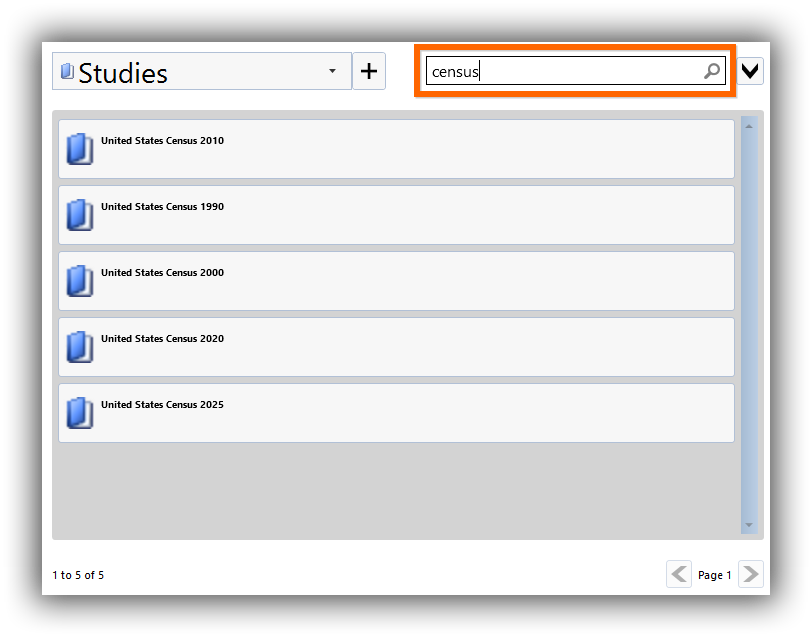 View extra pages¶
The bottom of the search view shows a summary of results. If there are multiple pages, click the left and right arrows to navigate among the pages.