Colectica Platform Overview¶
Colectica is a platform for creating, documenting, managing, distributing, and discovering data. Colectica is fully supported commercial software developed by Algenta Technologies.
Colectica is built on open standards including DDI3, several ISO standards, and RDF.
The Colectica Platform consists of the following components: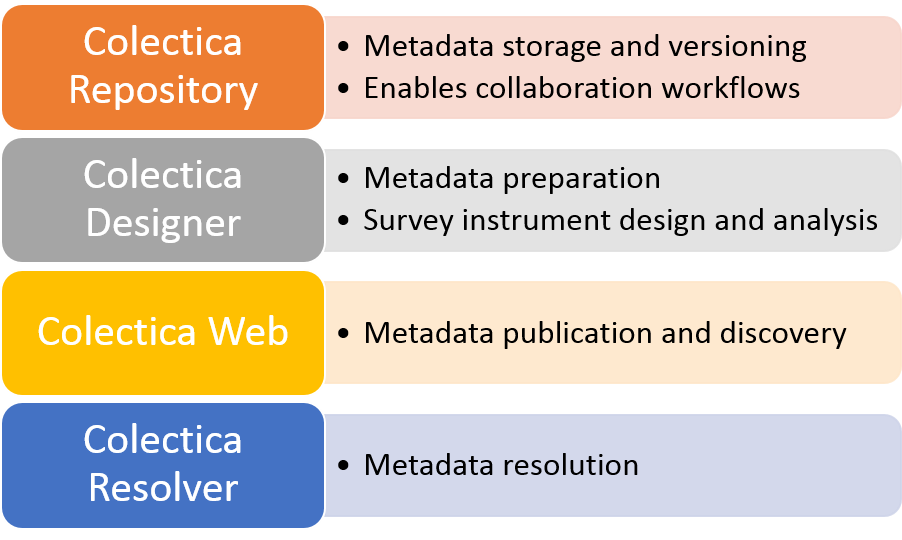 Colectica offers several services together with its software platform, including:
Maintenance and support

Custom development

Training

Survey and metadata preparation
This document provides a detailed description of Colectica Repository. For more information, please write to contact@algenta.com or call (888) 264-0711.