Send Feedback¶
Colectica Designer allows you to send your feedback to the Colectica developers directly from within the program.
From the File menu, click the Send Feedback button.

Fill out the contact form and click the Send button.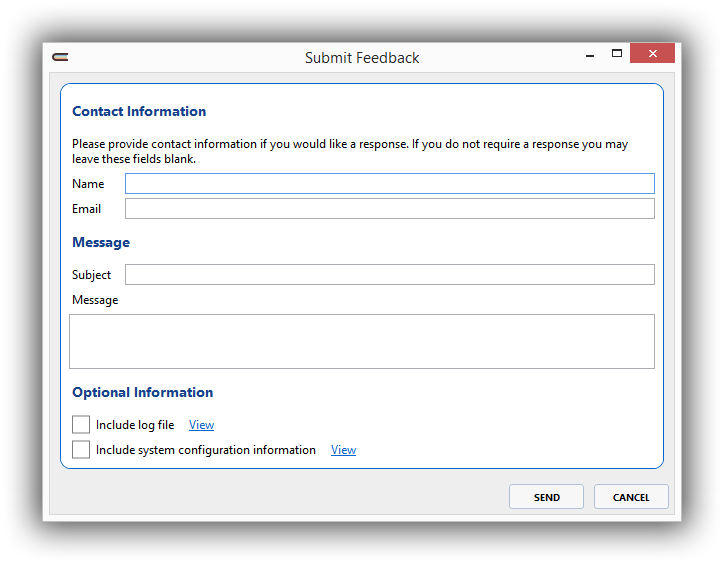 Note
Don't be shy about sharing your feedback. We appreciate hearing from you!
Include System Information with your Feedback¶
Colectica allows you to include certain system information and log files in your feedback message. These may be useful in helping the Colectica developers diagnose any problems you may experience.
To include log files and system information, check the Include log file or Include system configuration information checkboxes as desired.

To view the information that is to be sent, click the View link next to the corresponding item.