Colectica Repository is a metadata repository that stores standardized metadata including data file descriptions, survey specifications, questions, and study descriptions.
Surveys designed in Colectica Questionnaires can be synchronized with Colectica Repository. Using Colectica Repository as the authoritative source of information about your survey provides several benefits.
The full history of changes to a survey is tracked by the repository, providing and audit log.

Multiple users can contribute to survey development.
To publish a survey to Colectica Repository, follow these steps.
Ensure a repository is configured. See Configure Repositories for instructions.

From the Synchronize dropdown in the ribbon, choose the repository to which you would like to publish.

The synchronize window will display, showing a list of items to be sent to the repository.

Enter a publication message and click the Publish button to synchronize your items.

Press the Close button to close the window.
When opening a survey, Colectica Questionnaires automatically checks your configured repositories to determine if you have the latest version of the survey. If a newer version is available on the repository, an icon will indicate this.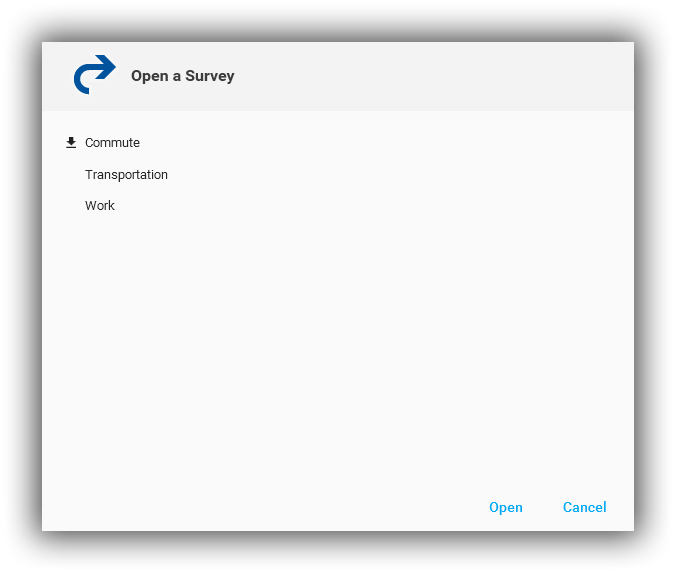 When you select a survey that has a new version available, the latest version will be downloaded automatically.
See also
For instructions on opening a survey, see Open a Survey.